Q4 Clue 640 | Starting a conversation

Maybe we've lost touch with the lockdown. Or maybe you are just finding it a bit more difficult. How do the different styles make conversation? Or not.

D-style
This style breaks the ice with a 'direct strike' like a comment or joke. Hahaha! This can be experienced as too direct or even as annoying or insulting. Then it won't be a long conversation. Also, open up and let the other person have their say.
I-style
The 'first hurdle' has already been taken with your natural open body posture and a smile. But the fear of looking foolish. Imagine you are unable to express yourself or the other person doesn't understand you. It can become uncomfortable. But that's part of the game; laugh about it!
S-style
The S-style is highly people-oriented. You enjoy getting to know other people. However, you sometimes lack the courage to speak to a stranger. Know that is true for many people even though they like it too. So start casually with small talk.
C-style
In certain situations, it is appropriate to have a chat. Or you want to know or learn from an interesting person. But how do you open, what do you say? Don't overthink it; start talking. Start light-heartedly and only when the conversation allows it to go into more depth.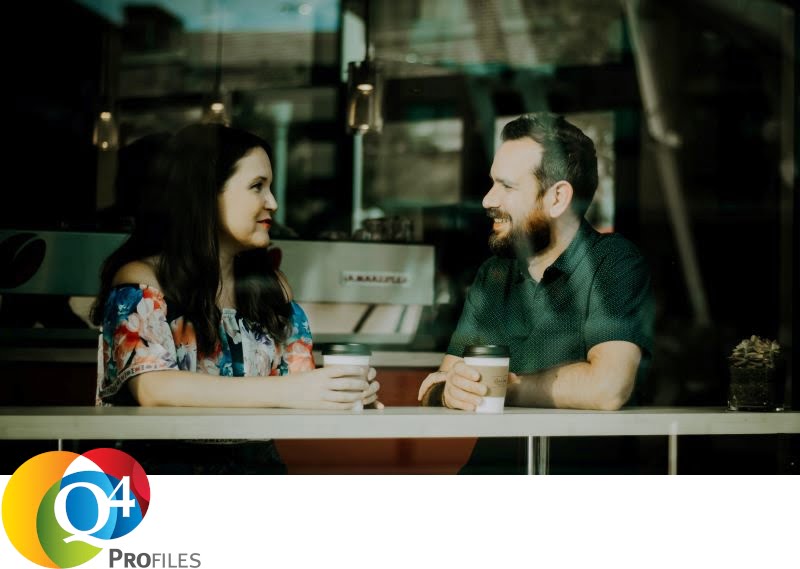 PARTNER WORDEN
Word partner en maak gebruik van de voordelen
PARTNER VINDEN
Een overzicht van onze certified partners